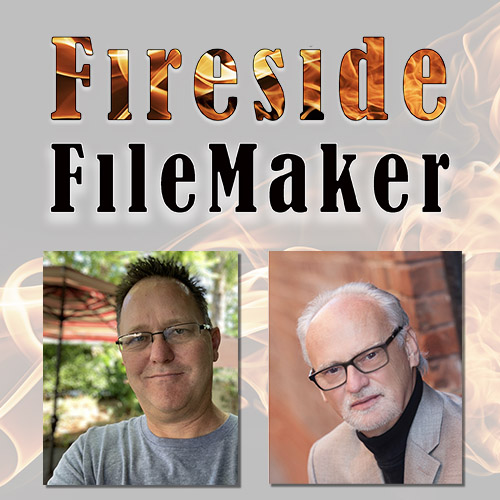 Fireside FileMaker™ is a podcast collaboration between John Mark Osborne and Michael Rocharde discussing FileMaker related topics. We'll guide you through the ins and outs of complex FileMaker decisions within the warmth and comfort of a campfire discussion amongst friends. Download an episode and try us out and please leave comments. We would love to hear your thoughts on existing podcasts or suggestions for future FileMaker related episodes.
Episodes
Wednesday May 05, 2021
Wednesday May 05, 2021
Including our regualr guest, Marc Larochelle, all 3 of us have extensive experience in the FileMaker training market including teaching classes, creating videos, writing books, speaking at conferences and much more. Whether you are a student or a budding trainer, this fascinating discussion about all things training will help you become a better trainer or student. Come listen as we discuss so many different aspects of training, it's impossible to list them all here.