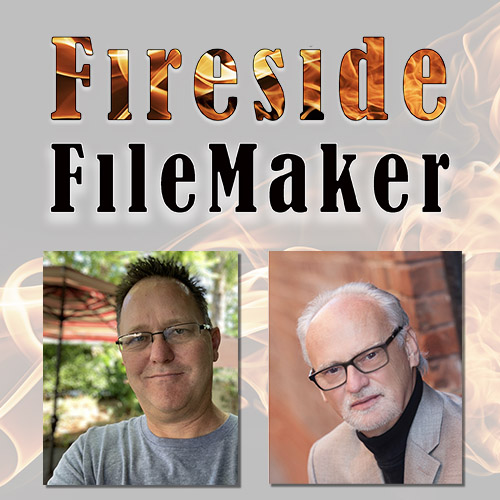 Fireside FileMaker™ is a podcast collaboration between John Mark Osborne and Michael Rocharde discussing FileMaker related topics. We'll guide you through the ins and outs of complex FileMaker decisions within the warmth and comfort of a campfire discussion amongst friends. Download an episode and try us out and please leave comments. We would love to hear your thoughts on existing podcasts or suggestions for future FileMaker related episodes.
Episodes
Tuesday Sep 10, 2019
Tuesday Sep 10, 2019
KISS stands for Keep it Simple, Stupid. It's a funny acronym but a very important concept to apply to the FileMaker development process. Too many developers over-engineer FileMaker solutions, charging clients more than is necessary. KISS is about elegance, about making it easier for someone new to take over a project without having to wade through complicated, modularized scripts that are almost impossible to debug. We live and breathe KISS and hope that, after listening to this podcast, you will too.