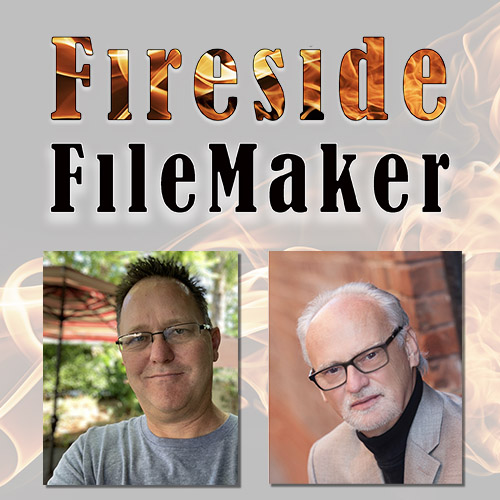 Fireside FileMaker™ is a podcast collaboration between John Mark Osborne and Michael Rocharde discussing FileMaker related topics. We'll guide you through the ins and outs of complex FileMaker decisions within the warmth and comfort of a campfire discussion amongst friends. Download an episode and try us out and please leave comments. We would love to hear your thoughts on existing podcasts or suggestions for future FileMaker related episodes.
Episodes
Wednesday Aug 04, 2021
Wednesday Aug 04, 2021
Long time FileMaker expert Alexei Folger joins our crew at Fireside FileMaker for one of the most entertaining and informative interviews we've had this year. If you aren't familiar with the name, Alexei has been in the FileMaker market for over three decades, starting out at the famed MIT Users Group, working in various capacities at Claris as a technical support agent and Systems Engineer and continuing her support of the FileMaker platform at Apple, Beezwax and finally as president of her own company. To say Alexei has a vast knowledge of FileMaker is an understatement. As Michael would say, join us for a facinating conversation with Alexei about so many topics, they can't be summarized here!