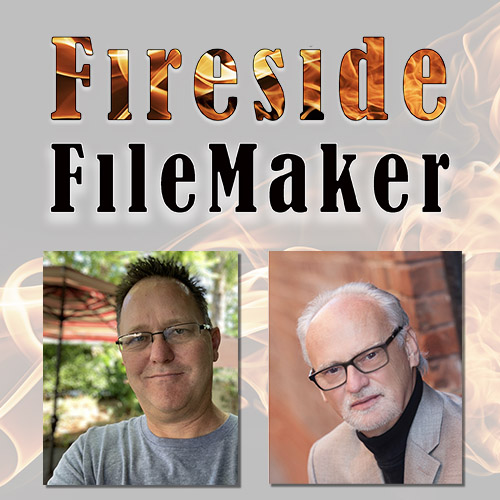 Fireside FileMaker™ is a podcast collaboration between John Mark Osborne and Michael Rocharde discussing FileMaker related topics. We'll guide you through the ins and outs of complex FileMaker decisions within the warmth and comfort of a campfire discussion amongst friends. Download an episode and try us out and please leave comments. We would love to hear your thoughts on existing podcasts or suggestions for future FileMaker related episodes.
Episodes
Wednesday Jun 09, 2021
Wednesday Jun 09, 2021
Our special guest today is Bob Shockey, one of the FileMaker community's best known developers. Bob came to talk about Process Driven Design but, as usual, we went off in tangents for a fascinating two hour conversation with somebody who has an enormous depth of experience and knowledge.