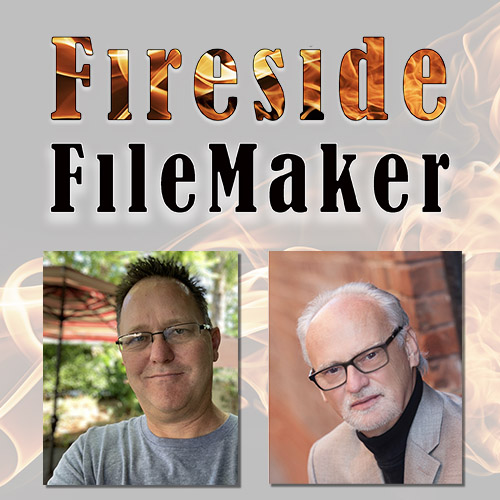 Fireside FileMaker™ is a podcast collaboration between John Mark Osborne and Michael Rocharde discussing FileMaker related topics. We'll guide you through the ins and outs of complex FileMaker decisions within the warmth and comfort of a campfire discussion amongst friends. Download an episode and try us out and please leave comments. We would love to hear your thoughts on existing podcasts or suggestions for future FileMaker related episodes.
Episodes
Wednesday Aug 21, 2019
Wednesday Aug 21, 2019
This is Part 1 of a 2 part (90 minute) fascinating conversation with Rick Kalman, Director of Product Management for FileMaker, and Robert Holsey, Senior Product Manager for FileMaker. If you aren't familiar with these two experienced Claris International employees, we consider them to be part of the backbone of the company. Rick and Robert share some incredible insights about what goes into releasing a new version, their vision for the future and their quest to make FileMaker the best tool on the planet. We are very honored that they took so much of their time to talk with us candidly and openly.
Part 2 will be released next Wednesday.